Your Dentist in Casa Grande, AZ - Scott P. Gunnell, DDS
Welcome to Desert Sky Dental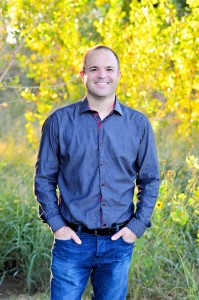 Welcome to Desert Sky Dental in Casa Grande, Arizona! Since opening our doors in 2007, we have been welcoming families and friends to our office to enjoy exceptional, personalized dentistry. Our dentist, Dr. Scott Gunnell, is dedicated to providing you with a variety of treatment options because he understands that people come from all backgrounds and walks of life. No matter what stage of life you are in, we can provide you with the affordable and quality care that you deserve.
Our entire team is dedicated to going above and beyond to meet the unique needs of our patients. Your time is always respected at the office and we strive to run on schedule for you. If you have questions about what your dental insurance will cover, we are happy to check for you! We also provide a wide variety of dental services for your benefit, including cosmetic dentistry, general dentistry, and dental implant restorations. We are always there to be your friend, provide exceptional care, and help you in any way we can.
Dr. Gunnell and the team at Desert Sky Dental are proud to go above and beyond for families and individuals in Casa Grande, Arizona City, Eloy, Coolidge, Maricopa, Florence, and the surrounding communities in Arizona. We are dedicated to doing what is right by you and will help you feel comfortable and welcome the moment you walk into our office. For exceptional comprehensive dentistry from experienced and caring dental professionals, we invite you to contact our office today to schedule your next appointment. We look forward to helping you and your family achieve all of your smile and oral health goals!